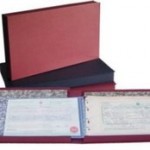 PREMIER CERTIFICATE BINDER                                    47.50        each
46 x 27 x 5cms. (18.25 x 10.75 x 2 ins.) approx.             (includes 10 pockets & set dividers)
Covered in acid free library buckram and lined with acid free paper, this box binder enables the storage of certificates safely and securely in an enclosed container which will stack or stand on shelves. An elegant but practical solution for storing certificates which would make an ideal gift for any family historian.
Will hold up to 40 pockets (Polypockets, Polyester or A4 landscape pockets).
A4 LANDSCAPE BINDER – €18.75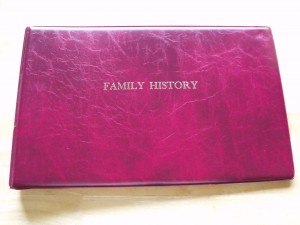 Landscape 4'0′ring padded,heavy grained PVC binder,with " Family History" embossed in Gold on the front. Use to store your Certificates, and will hold up to 40 A4 Landscape pockets.