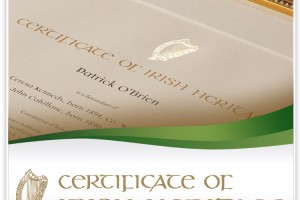 Anyone of Irish descent who was born outside Ireland can be issued a Certificate.
Each Certificate is unique, showing the name of the recipient and 1 or 2 of their Irish ancestors.
You will need some information about 1 ancestor.
You can order your certificate here
The video cannot be shown at the moment. Please try again later.